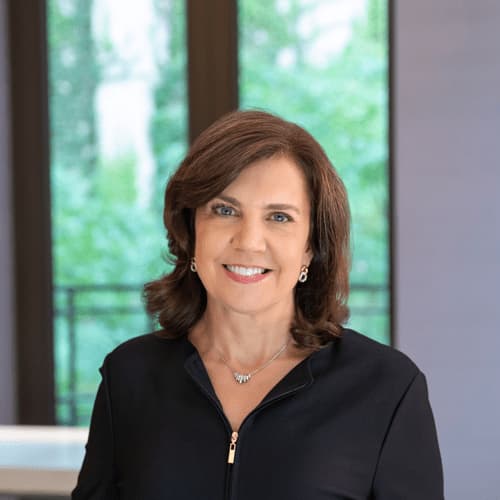 Executive Team
Roxanne Lagano
Executive Vice President, Chief Human Resources Officer and Global Operations
Roxanne Lagano is Executive Vice President and Chief Human Resources Officer at Zoetis, the world's leading animal health company and a member of the Fortune 500. In this role, she is responsible for the company's worldwide human resources management and policies, colleague experience and award-winning workplace.
Ms. Lagano is also responsible for the Global Operations and Security functions at Zoetis, and previously had oversight for the company's Corporate Communications function.
Prior to joining Zoetis, Ms. Lagano was senior vice president, Global Compensation, Benefits and Wellness for Pfizer. In that role, Ms. Lagano was responsible for the design and implementation of Pfizer's compensation and employee benefit programs around the globe. She was also responsible for Pfizer's wellness strategies, including the Healthy Pfizer program, and for the human resources aspects of the company's merger, acquisition and divestiture activities.
Ms. Lagano joined Pfizer in 1997 as manager, Tax Planning, after specializing in employee benefits, executive compensation and mergers and acquisitions at Schulte, Roth and Zabel, LLP, a New York law firm.
After joining Pfizer's legal division in 1999, Ms. Lagano joined Pfizer's Human Resources organization in 2000. During her time in HR for Pfizer, Ms. Lagano held various positions of increasing responsibility, including Senior Director of Business Transactions (HR) and Senior Director, Employee Benefits.
In 2020, Ms. Lagano joined the National Board of Directors of INROADS' whose mission is to develop and place talented underserved youth in business and industry, and prepare them for corporate and community leadership.
Ms. Lagano holds a bachelor's degree from Long Island University and a Juris Doctor degree from Hofstra University School of Law.