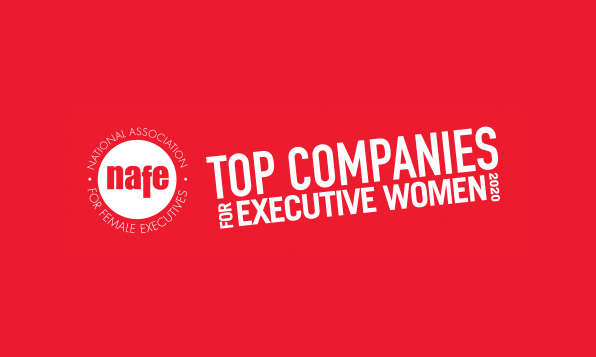 Zoetis Named a Top Company for Executive Women by NAFE
March 3, 2020
For the Second Year in a Row, the National Association of Female Executives (NAFE) Recognizes Zoetis for its Commitment to Women's Advancement
For the Second Year in a Row, the National Association of Female Executives (NAFE) Recognizes Zoetis for its Commitment to Women's Advancement
We are pleased to announce that Zoetis has been named one of the 2020 "Top 70 Companies for Executive Women" by the National Association for Female Executives. This honor recognizes U.S. corporations where there is a strong focus on best practices that demonstrate effectiveness in moving women to senior ranks, including mentoring, involvement in employee-resource groups and leadership development training.
"We are honored to once again be recognized by NAFE for our advancement and development programs for women," said Roxanne Lagano, Executive Vice President, Chief Human Resources Officer and Global Operations at Zoetis. "Under the leadership of our new CEO Kristin Peck, we encourage and support every colleague as they grow personally and professionally and pursue their career goals and aspirations. We view our people as our biggest strength, and we are committed to offering development opportunities that engage and empower all of our colleagues."
Career Advancement Programs Make Zoetis Stand Out
NAFE ranked Zoetis most highly for its workforce profile, including the number of women who hold leadership positions within the company, as well as its recruitment, retention and advancement programs for female employees. Zoetis' commitment to women starts with the company's diverse, twelve-member executive team, led by CEO Kristin Peck. In addition to Ms. Peck, five of the executive team's 11 members are women, leading Zoetis' Research and Development, Information and Digital Technology, Legal and Compliance, Human Resources, and Corporate Affairs teams.
The NAFE Top 70 Companies, released today, is featured in the April/May issue of Working Mother. The full list can also be found here.
In addition to this honor, Zoetis has been recognized as a top employer by Working Mother, Forbes, Great Place to Work® and many others. To learn more about working at Zoetis, including career opportunities and our award-winning company culture, visit https://careers.zoetis.com.