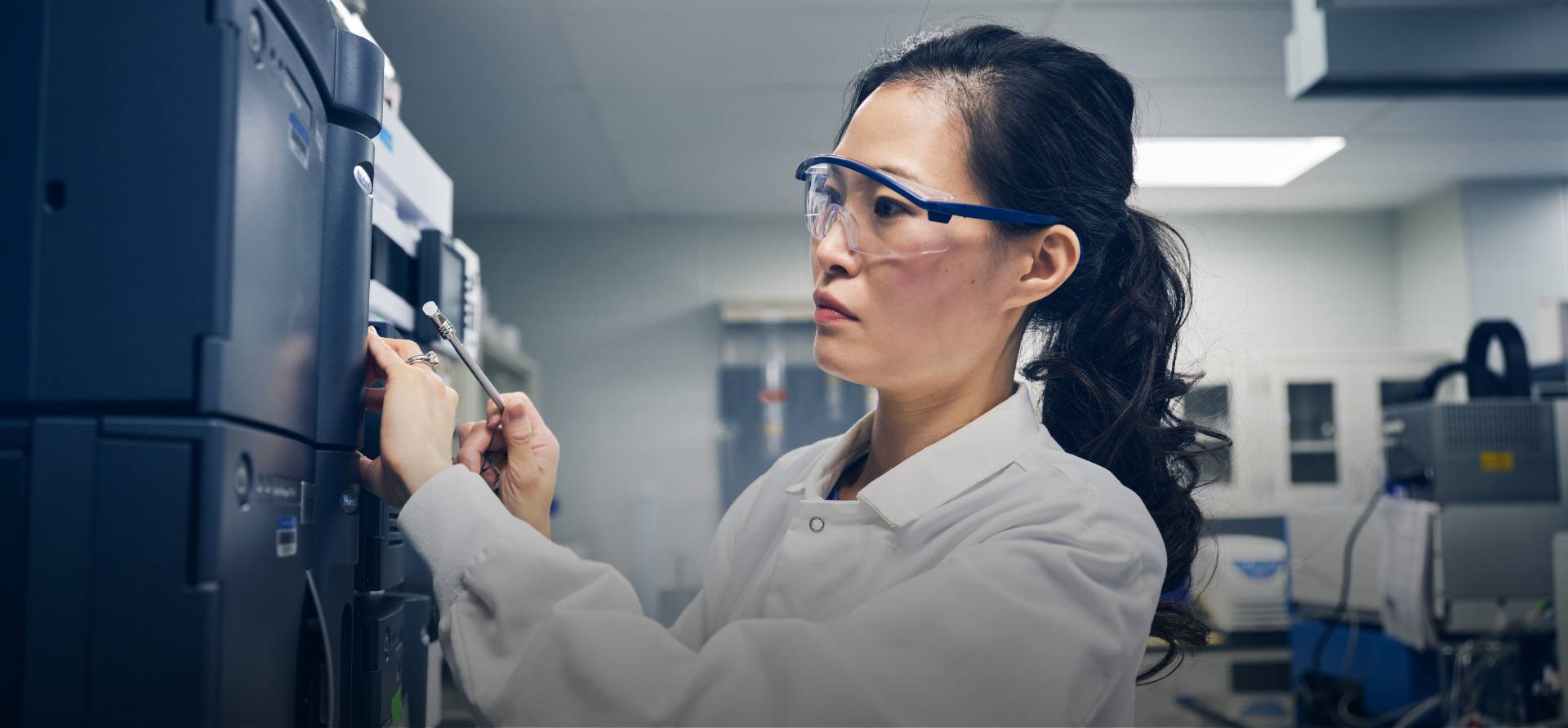 Best Workplaces for Innovators
July 11, 2023
Fast Company Names Zoetis a 2023 Best Workplace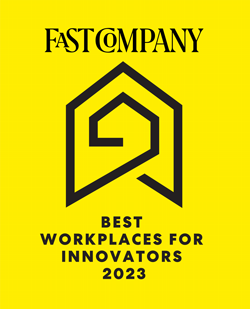 Zoetis has been named to Fast Company's list of Best Workplaces for Innovators for 2023. Zoetis is the only stand-alone animal health company to be included on this year's list which honors businesses that demonstrate a commitment to encouraging innovation at all levels.
"Our innovative culture means we are always seeking to understand how we can meet our customers' next unmet need," said Rob Polzer, Executive Vice President and President, Research & Development. "As the world leader in animal health, our scientists are exploring innovations across the continuum of animal healthcare - from prediction to prevention, detection and treatment – so we can help pets live longer, healthier lives and keep farm animals healthier and more productive."
Purpose-Driven Initiatives Contribute to Zoetis' Inclusion on the List

Driven by a purpose to nurture the world and humankind by advancing care for animals and underscored by a strong culture, several initiatives contributed to Zoetis being named to the list:
Developing game-changing innovation for pets, including leading dermatology products for dogs and, most recently, monoclonal antibody treatments for controlling pain associated with osteoarthritis in dogs and cats.
Rapid development of a COVID-19 vaccine for animals and subsequent donation of more than 26,000 doses of the vaccine to hundreds of zoos in over a dozen countries, including the U.S., Canada and Chile, to help protect the health and well-being of more than 300 mammalian species of zoo animals.
Expanded operations at the company's location in Durham, N.C., hiring additional engineers and opening a new site dedicated to diagnostics and biodevices R&D. The new site, including 23,000 square feet of total lab space allotted for science, engineering testing and support, serves as a hub for science and engineering talent within Zoetis.
Collaborating with the partners to the Pastoral Greenhouse Gas Research Consortium (PGgRC) and New Zealand Agricultural Greenhouse Gas Research Centre (NZAGRC) to explore research mechanisms that may inhibit methane emissions from cattle and reduce greenhouse gas emissions.
Unique colleague learning and development opportunities at the company's R&D location in Spain, where colleagues rotate through assignments, instead of a more traditional and siloed approach, to learn all aspects of vaccine research and development, and in Brazil where colleagues use electronic devices and technology to promote and nurture an innovative idea-sharing culture across functions including research, manufacturing and commercial operations.
Innovative Culture Supported by Core Beliefs
"Our innovative culture at Zoetis is supported by our core beliefs. In particular, "Run It Like You Own It" stands for accountability and ownership from each colleague," said Evelyn Ortiz, Chief Talent, Diversity and Inclusion Officer at Zoetis. "As part of our commitment to our colleagues, we strive to create an environment where they feel valued and cared for, which fosters innovation and our colleagues' best work."
About the 2023 Best Workplaces for Innovators
Developed in collaboration with Accenture, the 2023 Best Workplaces for Innovators ranks 100 winners from a variety of industries, including entertainment, biotech, consumer packaged goods, marketing, education, healthcare, and many more. Zoetis ranked 60th on this year's list. Fast Company editors and Accenture researchers worked together to score nearly 1,000 submissions, and a panel of eight distinguished judges reviewed and endorsed the top 100 companies. The 2023 awards feature workplaces from around the world.