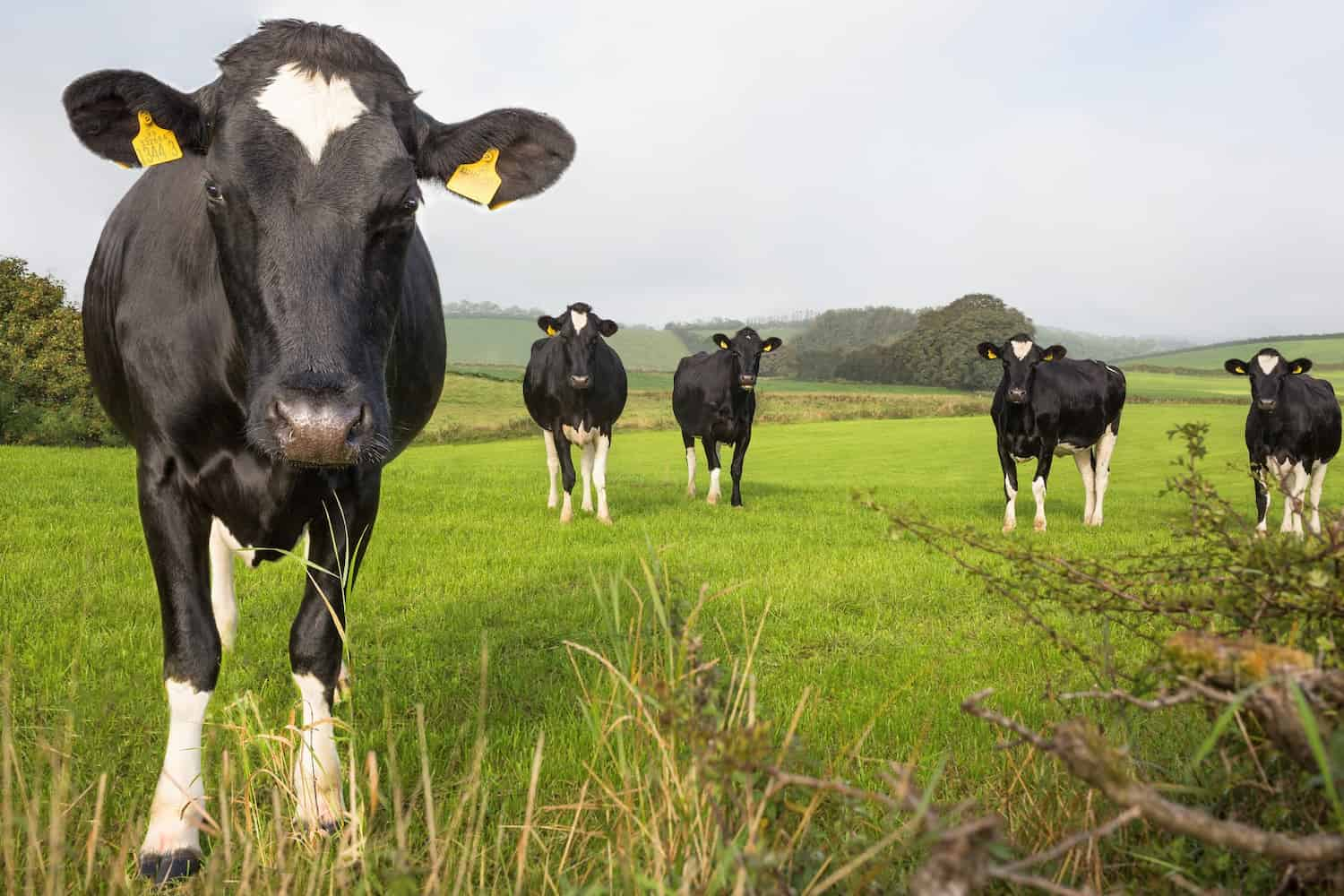 Zoetis Announces Research Collaboration to Explore Potential Solutions to Inhibit Methane Emissions from Ruminant Livestock
Based on a shared commitment to sustainable ruminant livestock farming, the partners to the Pastoral Greenhouse Gas Research Consortium (PGgRC), New Zealand Agricultural Greenhouse Gas Research Centre (NZAGRC) and Zoetis are collaborating to explore research mechanisms that may inhibit methane emissions from cattle, deer and sheep and reduce greenhouse gas emissions. A pillar of this effort is data-driven management of the effects of livestock production on the environment, including its contribution to anthropogenic greenhouse gas emissions.
The goal for the collaboration is to identify potential small molecules to enter Zoetis' research and development pipeline that can increase livestock productivity and farmer/rancher profitability while reducing environmental impacts. The PGgRC owns the intellectual property this investment is developing and has a commitment to deliver the mitigation solution opportunities to livestock farmers, working with commercial partners and supported by the New Zealand government.
"This research agreement is one example of how Zoetis is actively investigating innovative means to characterize and manage nitrogen and methane release from ruminant production systems," said Rob Polzer, Executive Vice President, and President, Research and Development at Zoetis. "This collaboration is particularly relevant in the context of designing solutions which are applicable to extensive grazing systems. These systems are the basis for most of the livestock globally and account for the majority of ruminant livestock emissions. Collaborating with leading researchers around the world complements our internal work to support our customers with innovative solutions that can help them raise healthier, more productive livestock while protecting the environment."
The NZAGRC is funded by the New Zealand Government to invest in and coordinate research aimed at helping reduce New Zealand's agricultural greenhouse gas emissions. Based in New Zealand, the partners of the PGGRC – Beef+Lamb NZ, Deer Industry NZ, Dairy NZ, Fonterra and AgResearch – will collaborate with Zoetis to further develop intellectual property created and owned by PGGRC. The PGGRC was created by its partners to provide knowledge and tools for New Zealand farmers, so they can mitigate greenhouse gas emissions from the agricultural sector.
"We welcome the collaboration which builds on the consortium's considerable efforts to develop solutions for grazing livestock farmers. While we have advanced the options for our ruminant livestock to reduce GHG emissions through research investment, we recognise that these solutions need to also work across the needs of livestock farm systems and will require a supportive collaborative partner to advance them to eventual delivery into ruminant farmers hands," says PGGRC Board Chair Dr. Jeremy Hill. "Zoetis provides our programme with the ideal partner to do that, and we look forward to accelerating our progress with them over the next few years."
A recent report titled "The role of animal health in national climate commitments" from the Food and Agriculture Organization (FAO) of the United Nations states most countries are not properly leveraging animal health as a pathway for emissions reductions. Only 14 of 148 countries who submitted climate action plans (known as 'NDCs') in 2021 specifically included animal health. Reducing disease will maximize benefits such as reduced environmental impacts, improved food security and enhanced community resilience. Improved animal health should, therefore, be one of the key action points to reduce GHG emissions from livestock.
"We are committed to innovation and collaboration to provide solutions that enable productive, sustainable livestock farms by equipping our customers with products to support their environmental, social and animal welfare goals. Our approach to innovation spans a continuum of animal care – from genomics to predict disease prevalence, vaccines to prevent disease and potentially reduce the need for treatment, diagnostics to detect specific pathogens, as well as novel therapeutics – including antibiotics – to treat disease that occurs," said Polzer. "We are proud to support our cattle customers in their essential work to raise healthy animals that ultimately provide nutritious meat and dairy to a safe and sustainable food supply."
About Pastoral Greenhouse Gas Research Consortium
The Pastoral Greenhouse Gas Research Consortium (PGgRC) is a partnership investor between the New Zealand livestock sector and government and has been in place since 2002. The active partners in the venture are Fonterra, Beef +Lamb NZ, DairyNZ, AgResearch, Deer Industry NZ, PGG-Wrightson-Seeds, Fertiliser Association, and Pamu Landcorp farming. Since its inception, the consortium has invested $90m NZD into research programmes and advanced methane mitigation solutions through animal genetics, low GHG feeds, livestock vaccination and methane inhibitory compounds. For more information, visit www.pggrc.co.nz
About New Zealand Agricultural Greenhouse Gas Research Centre
The NZAGRC is funded by the New Zealand Government to invest in and coordinate research aimed at helping reduce New Zealand's agricultural greenhouse gas emissions. This work is undertaken collaboratively by research providers and targets cost-effective practices and technologies for reducing emissions in New Zealand's unique farm systems and environments. For more information, visit www.nzagrc.org.nz